Diagnosing American politics
Thursday, May 27th, 2021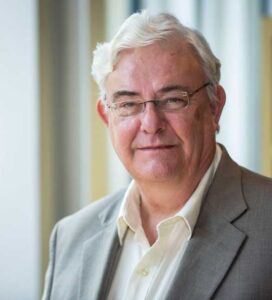 The final NED talk of the current series was given by Simon Chadwick on Wednesday 19 May. The talk was entitled 'Through the glass darkly. What the hell is wrong with America?' and was based on his book 'For the People', published in 2020.
Simon has worked in research since starting with RI in London in 1977. Born in South Africa, he lived and worked in the UK and Italy before moving to the USA; he now holds US citizenship but has (mostly) retained his British accent.
Simon noted that 'After Jan. 6, a phrase that we heard a lot in America was "this is not who we are". The problem is, it is exactly who we are. America has broken out into violence and discord many times before in its short history. But why now?'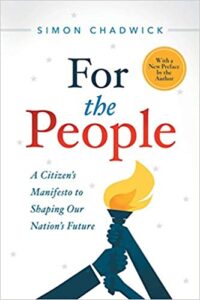 A brief guided tour around his neighbourhood and its inhabitants was followed by some introductory statistics on gun ownership and income distribution. If that sounds dry, it wasn't – alarming and disturbing, certainly, but essential scene-setting for the remainder of his talk. We learned that gun deaths in the US are running at 61 times the level of the UK and that 1200 people a year are killed by the police.
He turned to Maslow's Hierarchy of Needs to examine the relationship between government and the governed, and the historical origins of dysfunction in American politics. He explored the rise of Black Lives Matter and of Q-Anon. The audience discussion that ensued was wide-ranging and enthusiastic.
We are hoping to resume NED Talks, probably at a reduced frequency, in the Autumn, by which time we hope that we shall also be holding some real-life events as well.