New additions to Oral History library
Thursday, November 2nd, 2023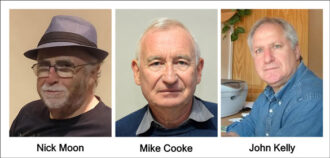 Three new Oral Histories have been added to the list of available recordings. The interviews, with Nick Moon, Mike Cooke and John Kelly, can be found here.
We have now compiled a total of 44 fascinating stories charting the evolution of the research industry through the eyes of some of its most accomplished practitioners. The recordings are hosted by the Archive of Market and Social Research (AMSR). More interviews are being conducted and will be added to the list in due course. 
More information on the Oral History programme can be found here.