New Oral History interviews added to archive
Sunday, August 9th, 2020
Another two new interviews have now been added to the list of those available in the Oral History archive. Interviews with Nigel Spackman and Tim Bowles, along with the 33 already published, can be found at  https://www.mrs.org.uk/campaign/video/oralhistory.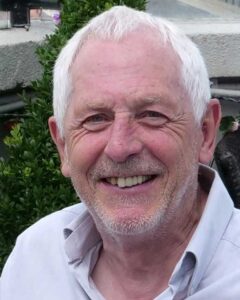 Nigel Spackman: Nigel entered market research by accident when he was accepted as a graduate trainee at Nestle. Having discovered he enjoyed it, he moved on to the Thompson Organisation, then to Harris Research and subsequently to RSGB. He became MD of RSGB and later ran all AGB's non-continuous research interests, resigning when Robert Maxwell bought AGB.
Nigel then became a shareholder in and MD of BJM, sharing this role initially with playing a key part in the campaign to reclaim AGB's pension fund that Maxwell had purloined. Following the sale of BJM to NFO (and subsequently to TNS), Nigel took a step back and worked part time until his retirement in 2009.
Nigel has been a Chair of AMSO and Hon Sec/Treasurer of the MRS. After retiring, he enjoyed a spell as Chair of the Research Network. He is a keen mountaineer and recently gave a very enjoyable 'NED Talk' for the Network on climbing the Munroe peaks in Scotland.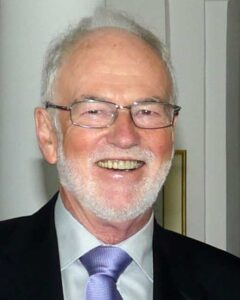 Tim Bowles: Tim worked initially as an experimental psychologist. He began his career in market research at Schlackman in 1971, where he and his team developed a strong reputation in studies involving close integration of qualitative and quantitative methods. He subsequently worked at AGB before joining the JWT Group as MD, and later CEO, of the MRB Group. After MRB became part of Kantar Research, Tim joined Chicago-based IRI, eventually becoming President of all the IRI businesses outside the USA.
Tim is a lifelong mountaineer and a member of the Alpine Club. On his retirement from IRI in 2003, he intended to become a (very) mature mountain guide, but instead continued to performed senior management roles in a variety of research companies, until eventually he was too old to be a mountain guide.
Tim has served on the MRS R&D Committee, taught on MRS courses and was on the AMSO Council. He has also served in senior positions on a number of non-research related boards, including the Marketing Group of Great Britain, OXFAM and CPRE (Campaign to Protect Rural England).