New Oral History interviews available
Thursday, April 30th, 2020
Another two new interviews have now been added to the list of those available in the Oral History archive.  Interviews with Bill Blyth and Roddy Glen, along with the 31 already published, can be found at https://www.mrs.org.uk/campaign/video/oralhistory.
Bill Blyth worked at BMRB, MIL and AGB. For most of his career, he was active in giving papers at conferences and seminars, some of which were then published in the IJMRS. He won awards for best paper and was selected for papers in both the first and second halves of the first 50 years' best research. During all this time, Bill was very active in the market research world. He was a member of the R&D committee for 5 years, an MRS Council Member, during which time he ran the Academic Standards and Education committee, became Treasurer and then Chairman of Council. He introduced the first MRS accredited qualification in 1985.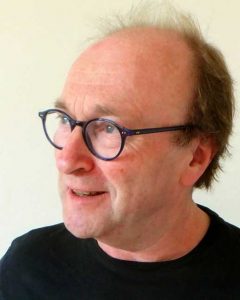 Roddy Glen – ex ad-person, qualitative research company founder, political activist, independent qualitative researcher, teacher and mentor – was lucky enough, he says, to be in many of the right places at the right times. In addition to having done "thousands of groups" over 35 years, he has written, spoken, chaired, taught, debated and reviewed "a lot of stuff about qualitative research" and its relationship with its client communities. He believes it has to be fun, and keeps cheery by "doing wee bad things".
It is hoped to continue with the Program of Oral History Interviews in 2020, but inevitably, it will be in abeyance for much of the year, due to the UK Lockdown over the Corona Virus Pandemic.