'The Life in Research' book launch
Thursday, April 8th, 2021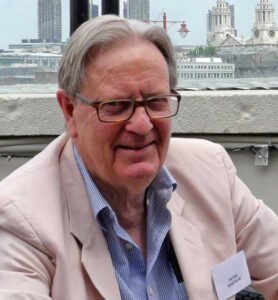 Peter Bartram's new book 'The Life in Research' is being published on 12th April and can be ordered from Amazon and leading bookshops. The book is mainly a light-hearted compendium of candid memories from across the last 50 years in research and should be of special interest to Research Network Members.
Its 110 pages contain 125 personal anecdotes and stories, plus 20 relevant cartoons, collected from 50 contributors and edited by Peter Bartram.
Some items may be recognised from Peter's 'Way We Were' column in the Research Network Newsletter since 2002, but its scope is much broader, covering the activities of clients, suppliers, executives and interviewers in their working lives and at conferences and seminars both in the UK and throughout the world across the years when the research industry grew to its prominent place in our national life.
All proceeds from sales of the book are being donated to the Archive of Market and Social Research, which is which is the essential source of the accumulated knowledge of the industry's practitioners. We hope you will want to join others in supporting this cause and buying this book.
You can read a review of 'The Life in Research' by Geoff Wicken here.  For more information, contact Gill Wareing: [email protected]